Categories
Shop by supplier
Information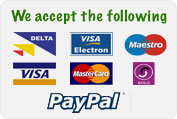 Chick Feed Pan / Chick Feed Tray. 40 Cm Diameter
Chick Feed Pan / Chick Feed Tray. 40 Cm Diameter
A plastic chick feeder 40 Cm in Diameter.
Usually used as a supplementry feeder tray for first week only for day old chicks.
Higher sides than others so less scratching out and wastage.

Suitable for dry feed, pellets, chick crumb & mash.
Back to Poultry feeders
Read More...
No other images available
Other products you might like
Aluminium Feed Scoop. 600ml - 600g.
Price: €7.00

Anti Drowning Chick Ring for Mini-Master 2 Drinkers
Price: €1.80