J Clip Tool / Pliers for 6 mm metal clips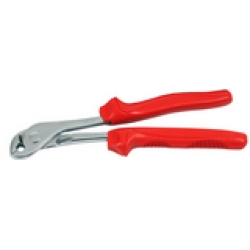 J Clip Tool / Pliers for 6 mm metal clips
These are a well made J clip closing tool / pliers.
Used for crimping a 6mm J clip together to join 2 pieces of wire mesh together.
These J clip tools are used for joining weld mesh & wire when making pens & cages.
Perfect for making traps & joining doors on cages

Read More...
No other images available
Other products you might like

Top Netting 1.5" Square Mesh. 42' x 42'
Price: €135.00

6 mm metal J clips. 1 Kg Tub.
Price: €18.00

Aviary Wire 19mm Square Mesh. 25m long X 1m high
Price: €90.00

Aviary Wire 13mm Square Mesh. 25m long X 1m high
Price: €75.00

Larsen Trap Springs ( A Pair )
Price: €6.00