Top Netting 1.5 Inch Square Mesh. 110' x 110'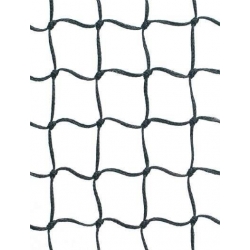 Top Netting 1.5 Inch Square Mesh. 110' x 110'
This is 7 strand knotted Polypropylene netting.
It is manufactured from virgin grade black polyethylene.
Ultra violet treated net and water and run resistant.
It is the highest grade top netting that you can buy.
Strong polyprop netting with 1.5" square holes.
Suitable for partridge/pheasant/poultry/waterfowl pen roofs.
Read More...
No other images available
Other products you might like

Fox Grid / Pheasant Pop Hole
Price: €20.00
Plastic Release Pen Netting. 1.8m x 100m. 2" x 2" Mesh.
Price: €220.00

A18 Hog Rings (1000)
Price: €15.25

Plastic Netting Clips.
Price: €22.00

Phacelia. 1/4 Acre Pack.
Price: €24.00