Categories
Shop by supplier
Information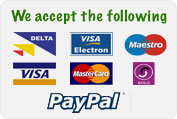 Coleman Liquid Fuel. 1 Litre
Coleman Liquid Fuel. 1 Litre
Safe and reliable liquid fuel from Coleman®.
The Coleman® Liquid Fuel is all you need for running a variety of applications in the outdoors.
Coleman Fuel is a mix of petroleum naphtha with a bit of rust inhibitor, formulated and manufactured solely by Coleman.
Designed with pure and unrefined unleaded petrol this 1.058kg bottle can be easily transported.
Suitable fuel for Coleman 282, 285, 295, Powerhouse & Northstar Unleaded petrol Lanterns.
Suitable liquid fuel for Coleman Double Burners, Sporster, Sporster 2 & Exponent Feather Stoves.
Coleman Fuel Ireland distributed by MacEoin General Merchants Ltd. Dingle. Co. Kerry.
Read More...
No other images available
Other products you might like
Coleman Unleaded 1 Mantle Lantern.
Price: €95.00

Coleman Powerhouse 2 Mantle Lantern.
Price: €120.00
Northstar Insta-Clip® Tube Mantle.
Price: €8.13

Coleman Unleaded 2-Burner Stove
Price: €195.00