Categories
Shop by supplier
Information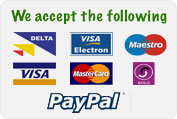 Coleman Party Platform
Coleman Party Platform
Vibrantly designed piece of pool furniture.
High quality inflatable furniture for the pool.
Coleman Party Platform features:-
Airtight system - patented double Lock valve.
Snap 'N' Stay - to lock pool furniture together.
High gauge, durable PVC compound.
Outer dimensions: L 214 x H 40 cm.
Weight: 10.2kg
PVC gauge: 0.37mm
Refreshment station that offers four cup holders and a snack holder.
Arm and lower back supports.
Read More...
No other images available
Other products you might like
Coleman 12 Volt Quickpump
Price: €22.00
Coleman Rechargeable Quickpump.
Price: €48.00

Coleman Delinquent Towable.
Price: €75.00 €49.20