Categories
Shop by supplier
Information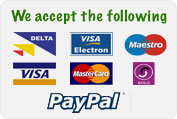 Lead Out Cable. 50 Metre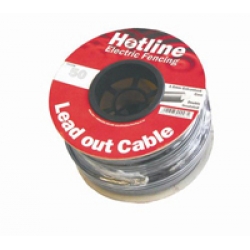 Lead Out Cable. 50 Metre
Hotline Lead Out Cable.
50 metres long Used to take power from mains energisers to the electric fence / electric netting and earth bar or carry power under gates.
Pack Quantity 1 1.6mm Galvanised steel core cable insulated to 18,000v.
You will need a lead out cable to use Hotline Gemeni Fencing Units off the mains.

Length 50 Metres.
back to Chicken Fencing
Read More...
No other images available
Other products you might like

Earth Spike / Bar. 1 metre
Price: €12.00
Electric Poultry Fencing / Netting. 25m x 1.1m High Hotline.
Price: €110.00

Hotline Gemini 120 Electric Fencing Unit.
Price: €150.00
Hotline Falcon P500 Electric Fencing Unit.
Price: €199.00

P 70 Electric Fence Tester.
Price: €20.00

Hotline Deluxe 50m Poultry Netting Kit With Hot Gate.
Price: €345.00