Categories
Shop by supplier
Information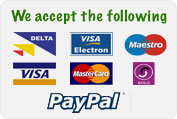 55 Kg Outdoor Pan Feeder. Emperor Feeder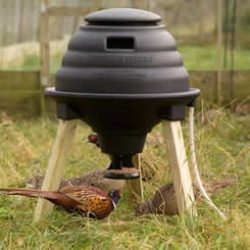 55 Kg Outdoor Pan Feeder. Emperor Feeder
A Heavy duty outdoor poultry & game bird feeder to hold approximatley 55Kg of feed.
Probably the best outdoor poultry feeder on the market today.
Mainly sold as an outdoor feeder for pheasants & gamebirds but also used on free range poultry farms.
Helps to reduce food waste.
Suitable outdoor pan feeder for gamebirds and adult poultry.
Supplied as in picture with pan feeder attachment& timber legs.
Imported directly by Mac Eoin Ltd.

Back to Poultry feeders
Read More...
Other products you might like

12 Litre Heavy Duty Poultry Drinker
Price: €13.00

Top Netting 1.5" Square Mesh. 11' x 22'
Price: €33.45

Top Netting 1.5" Square Mesh. 32' x 32'
Price: €86.57

Gameflex Release Pen Netting. 1.5m x 100m. 1" x 1" Mesh
Price: €147.56

Mustard. 1/2 acre pack.
Price: €35.00

Letterbox Feeder Attatchment
Price: €4.33