Categories
Shop by supplier
Information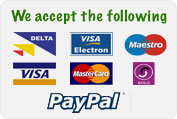 Fox Snares Heavy Duty (10 Pack).
Fox Snares Heavy Duty (10 Pack).
A Heavy duty fox snare made exclusivley for us and complies with the Irish Wildlife Act.
Made from 19 ply heavy duty fast running fox wire.
1 Metre tying wire on each fox snare & a tying snap.
Quality Swivels & Ties, these are not Chinese Fox Snares.
Most Fox Snares do not comply with the Irish Wildlife act.
Fox Snares sold in the U.K. do not comply.
Do not get caught using illegal fox snares it causes problems for everyone.
Fox Snares should be checked twice a day.
U.K. Customers please contact mike on 0035387 2077019 and we can supply you with U.K. approved fox snares.
Fox Snare with stop.
Steel snare with tie wire and swivel. The more common type of snare for foxes.
Also Supplied Mink Traps, Fox Traps, Cat Traps, Rat Traps, Squirrell Traps, Spring Traps, Fox Snares, Fox cage Traps, Rabbit Traps & Many more cage traps.
Check Traps & Snares twice daily or as required by law in your country
back to Vermin Control And Traps
Read More...
No other images available
Other products you might like

Top Netting 1.5 Inch Square Mesh. 64' x 64'
Price: €270.00
Fox Cage Trap. Heavy Duty.
Price: €225.00

Mole Trap - Claw Type
Price: €7.00

Mole Trap - Tunnel Type
Price: €7.00

Fox & Wildlife Repellent.
Price: €8.00