Categories
Shop by supplier
Information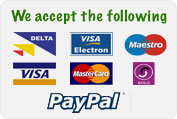 Go System Bayonet Gas Canister 227g - Pack of 4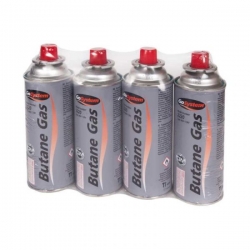 Go System Bayonet Gas Canister 227g - Pack of 4
Go System Bayonet Gas Canisters - 227g - 4 pack
Mix of Butane / Propane Gas
Approx 1.5 hours cooking time
The Bayonet Gas Canisters from Go Systems is designed for use with the Go System family camping cooker and many other stoves.
The gas canister simply clicks into place in the Go Systems Dynasty Compact thanks to its bayonet fitting.
This provides a safe and secure seal as soon as the canister is inserted.
It provides approx 1.5 hours of cooking time before running out.
A 227g bayonet gas cartridge filled to the European standard EN417, and fitted with a double skin safety valve for additional security.
Read More...
No other images available
Other products you might like

Kampa Dometic Hottie Portable Gas Heater.
Price: €60.00

Portable Gas Stove in Carry Case.
Price: €20.00
Kampa Sizzle Tabletop BBQ.
Price: €50.00

Kampa Freedom Gas Cartridge Oven
Price: €229.00

Go Systems Dynasty 2 Compact Stove & Gas Offer
Price: €30.00

Go System Dynasty Gas Heater.
Price: €42.00 €35.00