Categories
Shop by supplier
Information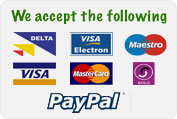 We stock Irelands best range of approved gun safes and cabinets including pistol or ammunition safes, shotgun safes and full-size rifle safes. All of our gun cabinets and safes are UK Police and Garda approved, constructed with welded steel the safes provide complete protection from prohibited access.
All gun safes are also provided with a 3 year guarantee.
We also stock universal trigger locks for guns which are suitable for most rifles, air rifles, pistols and shotguns - these can be used in conjunction with our gun safes for added security and to prevent unauthorised use of your gun.
Sort By:
Showing 1 to 4 of 4 (1 Pages)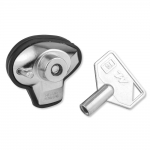 Trigger Lock for Guns. Universal
Price: €20.00
3 Shotgun Full Size Gun Safe. ST3
Price: €198.00 €177.99
5 Shotgun Full Size Gun Safe. ST5
Price: €215.00
7 Shotgun Full Size Gun Safe. ST7
Price: €320.00