Categories
Shop by supplier
Information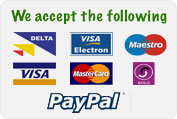 Egg Dip & Incubator Detergent. Incubator Discinfectant. 100ml
Egg Dip & Incubator Detergent. Incubator Discinfectant. 100ml
Sanitiser / cleaner for incubators & brooders also used as an egg wash.
Safe non-toxic non-irritant non-corrosive, biodegradeable, suitable for all hard surfaces, and as an egg wash.
Safe to skin (subject to individual sensitivity).
100ml of disinfectant concentrate makes 10 litres of solution for cleaning eggs & incubators.
Read More...
No other images available
Other products you might like
Ovation 28 Zoologica Incubator.
Price: €735.00