Categories
Shop by supplier
Information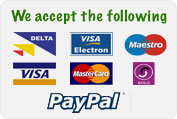 Kampa Cucina Gas Cooker Double Hob & Grill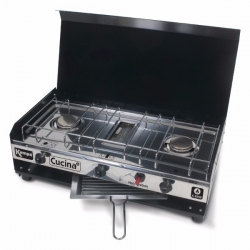 Kampa Cucina Gas Cooker Double Hob & Grill
Kampa Cucina Gas Cooker Double Hob & Grill
Prepare your favourite meals outdoors with this double gas hob & grill.
Requirements for operation:
Butane or propane gas cylinder (not supplied)
Kampa Cucina Gas Cooker Double Hob & Grill Features:
Combines compact size, portability and cooking power
Two high speed 1.5 kW fully adjustable burners
Stainless steel burners and hob top
1.4 kW high speed grill – ideal for toasting and grilling
Piezo ignition for hob – no need for matches
Folding lid
No assembly required except hose & regulator (not supplied)
Large cooking area suitable for larger pans
Built-in windshields
Complete with grill pan
Works from most popular gas cylinders with appropriate regulator (not supplied)
Dimensions: 19 x 54.7 x 36 cm
Read More...
No other images available
Other products you might like

907 New Cylinder & Refill
Price: €80.00
9mm Butane Gas Hose & Clip Set
Price: €4.50

Gaslight & Patio Gas Regulator 37 mbar
Price: €12.00

Gaslight Gas Cylinder & Fill. 10kg.
Price: €50.00
Campingaz Regulator. 30mbar.
Price: €9.00