Categories
Shop by supplier
Information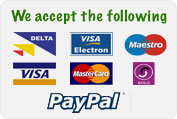 Kampa Water Stroller - 40 Litre
Kampa Water Stroller - 40 Litre
A robust and durable rolling water carrier which comes complete with filler hose and ergonomic pull handle.
Features:
40 litre capacity
Strong and durable food quality HDPE
Wide tyres for good ground clearance
Side or top filling
Side aperture 60mm
Top aperture 60mm
Caps with retaining straps
Padded handle
Three part handle for easy storage
Complete with filler hose
Read More...
Other products you might like
25 Litre Jerrycan With Tap
Price: £19.54
5 Litre Jerrycan Without Tap
Price: £7.55
Ice Pack - Campingaz M30
Price: £5.33

Chilly Bin Cool Box 25 Litre.
Price: £44.42

Chilly Bin Cool Box 50 Litre.
Price: £84.40

Kampa Brean 4 Air Tent Package. Tent, Carpet & Footprint.
Price: £532.15