Categories
Shop by supplier
Information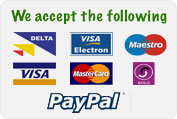 Genuine Mark 6 Springer Trap / Fenn Trap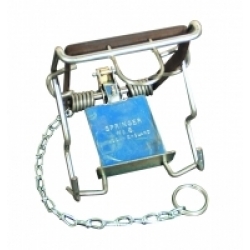 Genuine Mark 6 Springer Trap / Fenn Trap
A most effective spring vermin trap used for decades.
This Spring trap must be set in a tunnel and not out in the open.
Suitable spring trap for Rabbits & Mink.
Check out which animals you can legally catch in your country with spring traps / fenn traps.
Very strong spring. Do not get these spring traps confused with cheaper imported models.
U.K. made very high quality.
As supplied to National Parks & Wildlife Service & Government Departments.
Complies Fully to Irish Wildlife Act.
back to Vermin Traps and Control
Springer Traps Ireland
Mark 4 and Mark 6 Fenn Type Traps Ireland
Read More...
No other images available
Other products you might like

Top Netting 1.5 Inch Square Mesh. 32' x 32'
Price: £79.96

Squirrel Cage Trap. Double Entry.
Price: £29.32

Live Catch Cat Cage Trap.
Price: £44.42
Fox Cage Trap. Heavy Duty.
Price: £199.89

Mink Cage Trap. Single Entry.
Price: £25.76