Categories
Shop by supplier
Information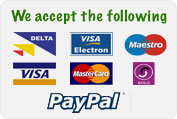 Methylated Spirits. 500ml
Methylated Spirits. 500ml
Methylated Spirits is a fuel traditionally used for camping stoves and fondues.
Can also be used for glass cleaning and other household duties.
Application:
Fuel for alcohol burners and camping stoves and also a smear-free hard surface cleaner.
May also be used as a stain remover for sticker adhesives and marker pen
Methylated Spirit is suitable for use as a solvent for knotting, spirit based varnishes, some spirit based paints and French polish.
It can also be used as a cleaner for paintwork, glassware and for wiping resinous matter from knots prior to knotting
Read More...
No other images available