Categories
Shop by supplier
Information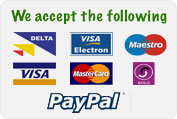 Poultry Zest Pellets. 8kg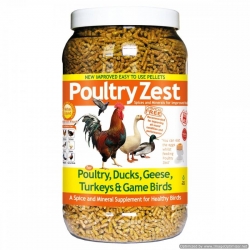 Poultry Zest Pellets. 8kg
Verm-x Poultry Spice Pellets act as a nutritional supplement that helps your birds recover quickly after moulting.
Ideal for feeding to poultry breeding stock before the breeding season starts.
Poultry Spice / Zest is invaluable for rearing poultry, ducks, geese, turkeys and game birds.
New Poultry Zest is enriched with Turmeric, Ginger Root, Fenugreek and Aniseed with added Sunflower Oil on a Micronised Ground Wheat.
An essential item for the poultry breeder / bird keepers medicine chest to give your birds a boost or pick me up.
NEW POULTRY SPICE PELLETS FROM THE MAKERS OF VERM-X!
Pack Size 8Kg.
It has the added convenience of being pelleted and every pack contains a dispensing spoon.
Mac Eoin General Merchants Ltd are the sole irish importer & Distributor for Verm-x Products into Ireland.
Wholesale supplies of Vermx Poultry Zest can also be obtained from Mac Eoin General Merchants Ltd.
Read More...
No other images available
Other products you might like

Bird Scarer. Wind Powered.
Price: €14.00
OvaView Candler and OvaScope Egg Candling Pack.
Price: €40.00
Wet Plucking Machine. Novital Esterina.
Price: €420.00

Standing Falcon Decoy
Price: €22.00

2.5 Kg Galvanised Feeder / Grit Hopper
Price: €15.25