Categories
Shop by supplier
Information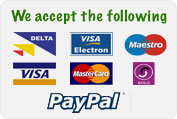 Quail Egg Boxes. 50 pack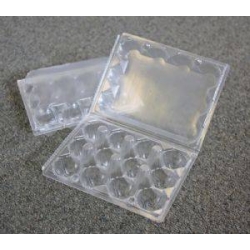 Quail Egg Boxes. 50 pack
A pack of 50 quality flat top quail egg boxes.
Each quail egg box holds 1 dozen quail eggs securely.
Perfect packaging for re sale of quail eggs.
Made of translucent plastic so quail eggs can be seen.
Flat top so will take a sticker.
We have been supplying quail egg boxes & chicken egg boxes in Ireland for over 20 years.

Back to Egg Boxes And Packaging
Read More...
No other images available
Other products you might like
Brinsea Mini ADVANCE 2 Incubator.
Price: €165.00
1 Litre Chick Fount / Quail Drinker
Price: €4.40

Aviary Wire 13mm Square Mesh. 25m long X 1m high.
Price: €120.00

Cage Feeder / Drinker
Price: €1.50

Quail Egg Scissors
Price: €9.50