Categories
Shop by supplier
Information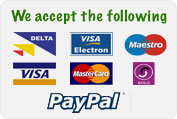 Shepherds Mouth Whistle.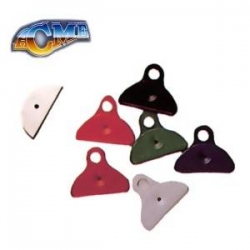 Shepherds Mouth Whistle.
ACME 576 Shepherds Mouth Whistle.
Controlled range of pitches.
Colours include Red, Blue & Black
You can select a colour PREFERENCE but if we are out of stock then we will send another COLOUR instead.
Dog Whistles Ireland
Sometimes called the Shepherd's Lip Whistle made famous by the television program, One Man and His Dog.
This professional model enables the dog trainer to create a crescendo of sound in tremendous variety.
There are many dog trainers who consider this to be the ultimate in-tune communication with your dog.
Read More...
No other images available
Other products you might like

Acme Sonec Working Dog Whistle # 210.5
Price: €10.00

Acme Sonec Working Dog Whistle # 210
Price: €10.00

Mens Green Pomless Watch Hat
Price: €6.00

Neck Lanyard For Whistles, Calls & Compasses
Price: €4.00