Categories
Shop by supplier
Information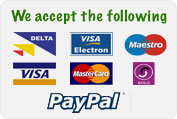 Sirio Humidity Pump for Borotto & Other Incubators.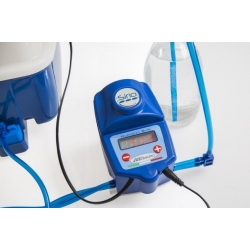 Sirio Humidity Pump for Borotto & Other Incubators.
The stability of relative humidity during the incubation process is one of the key element in ensuring a good hatching rate and the birth of healthy and viable chicks.
With this goal in mind, we have designed and built the SIRIO automatic humidifier which allows water to enter the incubator automatically without any operator intervention.
This device, designed for Borotto machines, but adaptable to any brand of incubator, allows an adequate level of humidity during incubation and hatching to be maintained, regardless of ambient humidity changes, enhancing the percentage of successful hatchings of incubated eggs.
SIRIO includes a double-head peristaltic pump controlled by a microcomputer that, thanks to a modified PID algorithm, continuously controls water delivery.
A connected latest-generation electronic sensor (Swiss-made Sensirion), precisely measures the humidity within the machine during the entire incubation cycle, and this absolute stability is guaranteed for more than ten years.
SIRIO draws from an external water reserve, such as a normal bottle or small tank, entering the amount of water required to ensure the ideal level of humidity as previously set on its liquid crystal display.
As the water is supplied, the display shows the rotation of the motor, providing direct visual information about the device's operation.
Connecting SIRIO and its water supply to the incubator and plugging it in means you can "forget" everything about humidity until the eggs hatch!
SIRIO satisfies the requirements of the automatic humidity control of incubators with capacities of up to 500 eggs.
Sirio & Borotto Incubators are distributed in Ireland & the UK by MacEoin General Merchants Ltd.
Sirio Humidity Pumps.
Read More...
No other images available
Other products you might like

River Systems ET 12 Semi Automatic Incubator.
Price: £119.93

River Systems ET 12 Automatic Turning Incubator.
Price: £151.03

24 Egg Incubator Automatic Turning. Borotto Real 24.
Price: £195.45

24 Egg Incubator Semi Automatic Turning. Borotto Real 24.
Price: £133.26

49 Egg Incubator Automatic Turning. Borotto Real 49.
Price: £257.64

Borotto Lumia 8 Egg Automatic Incubator. Stock Due 5th April
Price: £155.47