Categories
Shop by supplier
Information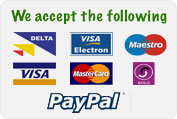 6 x Poultry & Gamebird Carrying Crates
6 x Poultry & Gamebird Carrying Crates
A heavy duty transport crate suitable for pheasant, duck & chickens.
Will transport approx 15 - 18 chickens or 16 - 20 pheasants.
Capacities are approximate and will depend on weather and distance of transport.
Approx size 95.5 cm x 57 x 27.5 cm.
Heavy Duty Plastic. Easily washed.
Replacement parts available in event of breakages.
Sliding Door on top of crate and opening end door.
Poultry Crates Ireland
Pheasant Crates Ireland
Read More...
No other images available
Other products you might like
Top Sliding Door for Red Poultry Crate.
Price: €7.00
End / Side Door for Red Poultry Crate.
Price: €5.00