Categories
Shop by supplier
Information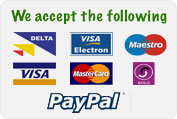 Squirrel Cage Trap. Double Entry.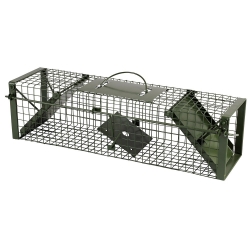 Squirrel Cage Trap. Double Entry.
A double entry trap for squirrels so they can enter from either end.
Made from galvanised weld mesh & coated green.
Heavy doors which drop down when the squirrel stands on treadle plate.
Live catch squirrel trap so non target species can be released unharmed.
Bait squirrel trap with peanuts, peanut butter or maize to catch squirrels.
Supplied ready to use assembled.
Dimensions: 60 cm long x 17cm wide x 17cm high.
Back to Vermin Control And Traps
Read More...
No other images available
Other products you might like

Mark 4 Springer / Fenn Trap.
Price: €11.75

Genuine Mark 6 Springer Trap / Fenn Trap
Price: €13.75

3 Rat Bait Stations & 150g Bait.
Price: €35.00

Heavy Duty Mink - Cat - Rabbit Cage Trap.
Price: €80.00