Categories
Shop by supplier
Information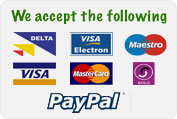 Tee Piece Connector for water pipe. 5.5mm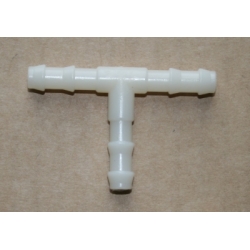 Tee Piece Connector for water pipe. 5.5mm
Tee piece Connector for Black Waterpipe for poultry drinkers.
For use with poultry drinker pipe with an Internal diameter of 5.5mm.
Suitable for most poultry & gamebird drinkers.
Rainbow, bec, watermaster, plasson, minimaster, tigsa, g89 etc
Easy to clean.
Made from durable plastic.
Read More...
No other images available
Other products you might like

Bec 75 / Watermaster Drinker 1/4" Bsp Nut
Price: £0.44

Straight Connector for Drinker Pipe. 5.5mm
Price: £1.00
Spare Saddle Union 5.5mm Outlet for shut off saddle
Price: £1.00

Watermaster Drinker Compression Fitting. Top Cap
Price: £1.31

Bec 75 / Watermaster 2E Drinker Main Spring.
Price: £1.75