Categories
Shop by supplier
Information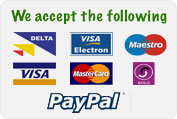 20 Kg Treadle Feeder & 30 Litre Drinker Combo.
20 Kg Treadle Feeder & 30 Litre Drinker Combo.
A Super poultry set comprising an outdoor waterproof treadle feeder and a 30 litre tripod drinker.
Feeder Features:

A vermin proof outdoor poultry treadle feeder made from durable galvanised steel.
Galvanised Poultry Feeder capacity 20kg.
Suitable Outdoor Poultry Feeder for Chickens, Ducks, Turkeys and Geese.
The chickens / fowl stand on the treadle plate to lift a flap to gain access to the poultry food.
It is an all-weather rat proofed galvanised poultry feeder that cannot be operated by vermin.
Suitable for dry poultry feed, pellets & mash.
Suitable for all adult poultry. Chickens, Ducks & Geese
Drinker Features:

A Quality 30 Litre tripod poultry & gamebird drinker on legs.

Dimensions: 45cm widest diameter x 69cm high.

Superb drinker for pheasant breeding pens, free range poultry units & release pens.

Mac Eoin General Merchants Ltd in Dingle, Co. Kerry are Irelands largest poultry equipment supplier.
Treadle Feeders For Sale In Ireland.
Made in Europe
Read More...
No other images available
Other products you might like
Electric Poultry Fencing / Netting. 25m x 1.1m High Hotline.
Price: €110.00
Verm-X Poultry Pellets 1.5 kg Tub
Price: €44.00

Poultry Zest Pellets. 500g
Price: €8.00

Verm-x Poultry Pellets. 250g
Price: €13.50

P 70 Electric Fence Tester.
Price: €20.00