Categories
Shop by supplier
Information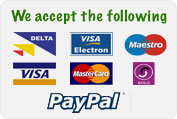 Poultry Zest Pellets. 500g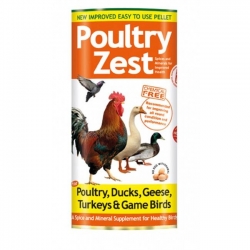 Poultry Zest Pellets. 500g
Verm-x Poultry Spice Pellets act as a nutritional supplement that helps your birds recover quickly after moulting.
Ideal for feeding to poultry breeding stock before the breeding season starts.
Poultry Spice / Zest is invaluable for rearing poultry, ducks, geese, turkeys and game birds. >
New Poultry Zest is enriched with Turmeric, Ginger Root, Fenugreek and Aniseed with added Sunflower Oil on a Micronised Ground Wheat.
An essential item for the poultry breeder / bird keepers medicine chest to give your birds a boost or pick me up.
NEW POULTRY SPICE PELLETS FROM THE MAKERS OF VERM-X!
Pack Size 500g.
It has the added convenience of being pelleted and every pack contains a dispensing spoon.
Mac Eoin General Merchants Ltd are the sole irish importer & Distributor for Verm-x Products into Ireland.
Wholesale supplies of Vermx Poultry Zest can also be obtained by contacing us.
Read More...
No other images available
Other products you might like

Brinsea Mini 2 Eco Incubator - Starter Pack 1.
Price: €205.00

18 Litre Poultry Drinker
Price: €22.00

Hotline Deluxe 50m Poultry Netting Kit With Hot Gate.
Price: €345.00
Egg Boxes. Side Opening. 146 x 6 egg cartons.
Price: €32.00

Quail Egg Boxes. 840 pack.
Price: €110.00

1.5 Litre Poultry Drinker & 1 Kg Tube Feeder Combo
Price: €6.00