Categories
Shop by supplier
Information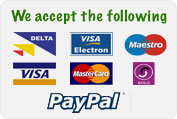 4 Compartment Rollaway Nesting Boxes
4 Compartment Rollaway Nesting Boxes
Wall mounted front rollaway nestboxes for chickens with 4 compartments.
4 laying nests that rollaway to the front.
Made in Europe.
These Laying Nests are Supplied flat packed but assemble easily.
1061mm x 520mm x 480mm h.
Read More...
No other images available
Other products you might like

Plastic Egg Tray to hold 30 Hen Eggs.
Price: €2.80

Fibre Egg Tray. 70 Pieces
Price: €16.18
Egg Boxes. Side Opening. 292 x 6 egg cartons.
Price: €45.00

Egg Wash Powder. 1 KG Tub
Price: €7.87

Egg Washer. Rotomaid 100 With Free Egg Basket.
Price: €385.00

Egg Sanding Block / Egg Cleaner.
Price: €2.21