Categories
Shop by supplier
Information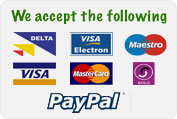 Verm-X Original Liquid for Racing Pigeons. 500ml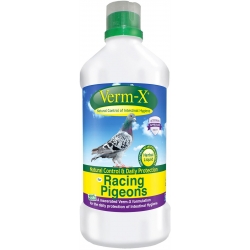 Verm-X Original Liquid for Racing Pigeons. 500ml
A monthly supplement to restore and maintain gut vitality in Pigeons.
Made from 100% natural active ingredients, the Verm-X Original Pigeon range can be fed all year round.
Use for daily control and protection of intestinal hygiene.
Feeding Guide:
Add 5ml per one litre of drinking water for six consecutive days each month.
Feed the full amount from 4 months of age.
Ingredients:
Cinnamon, Garlic, Thyme, Peppermint, Fennel, Cleavers, Nettles, Slippery Elm, Quassia, Elecampane.
Read More...
No other images available
Other products you might like

Coxoid. 112ml. Coccidiosis Treatment. .
Price: €14.75

Poultry Manure Scraper.
Price: €13.50
Round Pigeon Feeder / Drinker
Price: €1.22
Plastic pigeon perch
Price: €3.05

Plastic green pigeon feeder with 3 holes.
Price: €7.12

Coxitabs – Tablet Treatment for Coccidiosis
Price: €19.00