Categories
Shop by supplier
Information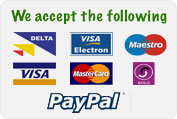 Anti-Flick Feed Saver Ring for Gaun 5kg & 10kg Galvanised Feeders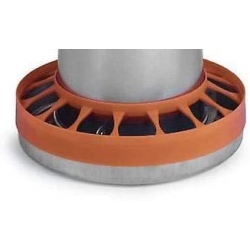 Anti-Flick Feed Saver Ring for Gaun 5kg & 10kg Galvanised Feeders
Anti-Flick Feed Saver Ring for Gaun 5kg & 10kg Galvanised Feeders.
This is to prevent food wastage.
Brown Plastic Anti-flick Feed Saver Ring for Gaun (formerly Eton) 10kg Galvanised Poultry Feeders.
Robust plastic ring to place over the feed tube and to sit snugly on to the feed tray.
This will prevent food wastage as hens do have a habit sometimes of flicking their food out of the feed tray.
335mm external x 215mm internal x 65mm high.
May fit other makes but measure carefully to be sure.
Read More...
No other images available
Other products you might like

Galvanised Feeder & Rain Hat - 10kg Capacity.
Price: €29.51

10kg Galvanised Tube Feeder.
Price: €20.00