Categories
Shop by supplier
Information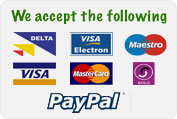 Bitfitter Tool Size B
Bitfitter Tool Size B
Hand held tool for fitting size B Bitfitter beak bits.
Size B beak bits are suitable for pheasants 3 - 6 weeks of age.
Bitting pheasants is now quicker, easier, more accurate & less stressfull with this tool.
You will soon get the hang of this pheasant bitfitting tool and wonder how you did without it.
For applying size B standard, Chunky B or Thick & Thin B bits only.
If ordering bits for this tool ensure they are bitfitter bits and not loose bits.
Bits will help to prevent feather pecking in pheasants.
This is the most popular bitfitter to get and most gun clubs bit birds at around 3 weeks of age.
Read More...
No other images available
Other products you might like
Pheasant Spex. 25 Pack.
Price: €6.00
Pheasant Feed Springs. 30 Pack.
Price: €110.00
Thousand Head Kale. 1/2 Acre Pack. 1kg.
Price: €35.00
Hog Rings - C Clips. CTB7. 2500 pieces
Price: €20.00
Pheasant Beak Bits 3 - 6 Weeks of Age. Per 100
Price: €5.00

Galvanised Feeder & Rain Hat - 10kg Capacity.
Price: €30.00