Categories
Shop by supplier
Information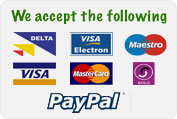 Ice Pack - Campingaz M30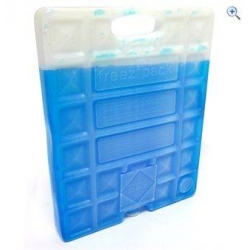 Ice Pack - Campingaz M30
The Campingaz Freezer Pack M30 is extremely useful for keeping drinks, food or medicines cool for longer periods in your passive hard or soft cooler.

Just place the pack in the refrigerator between 2 and 4 hours before using, until it is completely frozen then insert it into a passive cooler.
The pack is a food-safe non-toxic refrigerant, and is dishwasher-proof and reusable.
Size (approx): 25.5 x 21 x 3cm

Read More...
No other images available
Other products you might like
Coleman 5 Quart Flip Lid Coolbox
Price: €20.00
Coleman 48 Quart Combo Coolbox Set
Price: €95.00
Ice Pack - Campingaz M10 Duo
Price: €3.85

Coleman Marine Xtreme® 100QT Cooler
Price: €190.00

Coleman 70 Quart Xtreme Cooler
Price: €130.00

Chilly Bin Cool Box 65 Litre.
Price: €120.00