Categories
Shop by supplier
Information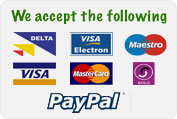 Chick Enclosure Panels.
Chick Enclosure Panels.
A set of 8 plastic panels which interlock to form an enclosure about 860mm (34") diameter, suitable for young precocial chicks, fowl, quail, waterfowl, etc.
Ideal for use with the EcoGlow chick brooder.
Chick Brooder Rings.
Read More...
No other images available
Other products you might like

Egg Dip & Incubator Detergent / Discinfectant 100ml.
Price: €4.90

Brinsea Hatchmaster A Quail Troughs (set of 16)
Price: €87.80

Octagon 40 DX Incubator Upgrade Kit
Price: €35.00
Infra-Red Ceramic Lamp Holder
Price: €5.90
EcoGlow 20 Chick Brooder.
Price: €60.00 €48.00

600ml Chick Fount / Day Old Drinker.
Price: €2.40 €1.50