Categories
Shop by supplier
Information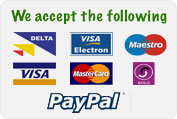 Chick Enclosure Panels.
Chick Enclosure Panels.
A set of 8 plastic panels which interlock to form an enclosure for chicks.
About 860mm (34") diameter, suitable for young precocial chicks, fowl, quail, waterfowl, etc.
Ideal for use with the EcoGlow chick brooders.
Chick Brooder Rings.
Read More...
No other images available
Other products you might like
Infra-Red Ceramic Lamp Holder
Price: €5.80
Infra Red Brooder. Reflect Cip
Price: €16.72

Aluminium Infra Red Lamp Holder Brooder.
Price: €19.67

Aluminium Infra Red Brooder Lamp with 150w Bulb.
Price: €24.59
Chick Heat Plate / Electric Hen For 15 - 20 Chick.
Price: €34.43