Categories
Shop by supplier
Information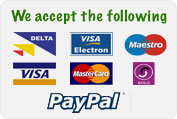 Chick Enclosure Panels.
Chick Enclosure Panels.
A set of 8 plastic panels which interlock to form an enclosure for chicks.
About 860mm (34") diameter, suitable for young precocial chicks, fowl, quail, waterfowl, etc.
Each panel measures: 24cm x 39cm / 9.5 inches x 15 inches (approximately).
Ideal for use with the EcoGlow chick brooders & Heat Plates.
Chick Brooder Rings.
Read More...
No other images available
Other products you might like
Infra-Red Ceramic Lamp Holder
Price: €5.90

Aluminium Infra Red Lamp Holder Brooder.
Price: €20.00

Dust Filter For Alke SK Type Brooders.
Price: €12.00

Aluminium Infra Red Brooder Lamp with 150w Bulb.
Price: €25.00
Chick Heat Plate / Electric Hen For 15 - 20 Chick.
Price: €40.00