Categories
Shop by supplier
Information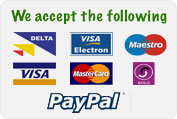 Chicken Wire. 13mm x 13mm x 0.7mm. 1m High X 25m Long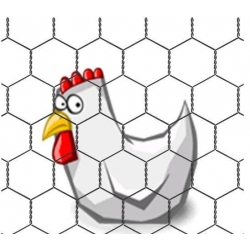 Chicken Wire. 13mm x 13mm x 0.7mm. 1m High X 25m Long
Strong Chicken Wire.
Price for a 1 metre High Roll of 13mm x 13 mm Hexagonal Chicken Wire.
25 Metre Long Roll.

A very good quality chicken wire for game release pens & poultry runs.
Even when building release pens from plastic Jumbo & Gameflex side netting we advise a run of galvanised chicken wire round the base.
We can supply cheaper chicken wire but you get what you pay for !!

Read More...
No other images available
Other products you might like

Fox Grid / Pheasant Pop Hole
Price: €20.00
Plastic Release Pen Netting. 1.2m x 100m. 2" x 2" Mesh.
Price: €135.00

A18 Hog Rings (1000)
Price: €15.25

4 mm metal J clips. 1 Kg Tub
Price: €16.50

J Clip Tool / Pliers for 4 mm metal clips
Price: €25.50

Verm-x Poultry Pellets. 250g
Price: €12.95