Categories
Shop by supplier
Information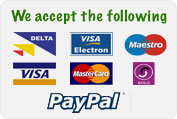 Coleman Event Dome Large.
Coleman Event Dome Large.
The Coleman Event Dome L is a 3.65m x 3.65m shelter which combines a sturdy structure with a flysheet featuring taped seams for increased water resistance.
It can be set up in just 10 minutes and is 33% lighter than the Coleman Event Shelter.
The Event Dome L shelter comes with 4 permanently attached screen walls that can be tucked into included pockets when not needed.
It also comes with 2 shade walls that are moveable and removable to protect from low-angle sun whilst also blocking the wind.
Flysheet: Polyester, 1000HH, PU Coated, Taped Seams
Poles: Fibreglass
Living Area: 13.32 m2
Headroom: 218 cm (centre), 169 cm (sides)
Carry bag: Rectangular with zipper opening
Pack size: 64 x 22.5 x 22.5 cm
Weight: 11.7 kg
Read More...
Other products you might like

Kampa Glow 2 Parabolic Heater & Full 907 Cylinder.
Price: €165.00 €150.00

Twin Freezer Pack. 2 x 200g Ice Blocks.
Price: €3.50
Kampa Air Shelter 300. With Sides.
Price: €425.00 €365.00
Basecamp Double Gas Hob with Hose, Reg & Full 907 Cylinder
Price: €135.00

Roast Master Gas Hob & Oven.
Price: €305.00