Categories
Shop by supplier
Information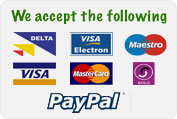 Kampa Air Shelter 300. With Sides.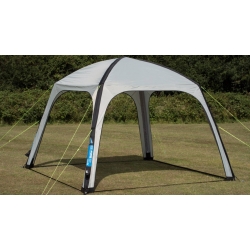 Kampa Air Shelter 300. With Sides.
Kampa 300 Air Shelters are a very attractive, functional and super fast shelter for all your events and / or holidays!
It is freestanding, UV resistant and probably one of the only gazebo type shelters that is fully waterproof.
The shelter has a hydrostatic head of 6,000mm and a polyester flysheet made from Kampa's Weathershield® 150D material.
It is equipped with inflatable tubes, which makes this Air Shelter quick and easy to set up.
These tubes are quickly filled with air and inflate with the included hand pump.
The quick convenient set up is because the shelter has only one air inlet for the tent to be pumped up.
The shelter is also simple to deflate because the air to escapes out through four outputs.
The Kampa Air Shelter 300 covers an area of 3 x 3 metres and comes standard with four removable side panels.
These side walls are attached by means of an easily ring-pin system.
The material the Air Shelter is resistant to many conditions, however these Shelters are still not suitable to stand outside for long periods during heavy downpours or strong winds.
It is necessary to use four supplied fluorescent ropes (and pegs) to keep the Shelter erected safely.
Features
Inflatable - external inflation points
"Feel the Diference" high quality heavy duty 150D Weathershield material
6000mm Hydrostatic
Head Quick set-up
Fluorescent green guy lines
Complete with carry bag
Pegs included
Taped seams for maximum weatherproofing
UV resistant
Complete with four side panels as standard
Complete with manual pump
Read More...
No other images available
Other products you might like

Kampa Portaflush 20 Litre Toilet.
Price: €110.00

Twin Freezer Pack. 2 x 400g Ice Blocks.
Price: €4.50
Kampa Air Shelter 400. With Sides
Price: €499.00 €435.00
Coleman Event Dome Large.
Price: €275.00 €225.00
Coleman Event Dome Extra Large.
Price: €320.00 €265.00