Categories
Shop by supplier
Information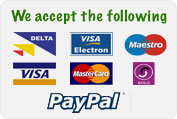 C500 Coleman Gas cartridge
C500 Coleman Gas cartridge
The Coleman C500 is a resealable gas cartridge with a screw valve for use with camping stoves and gas lamps.
It contains a propane / butane mix, for a steady & consistent burn across a wide range of temperatures.
This cartridge can be disconnected & reconnected to your appliance in complete safety without leaks, due to the Coleman safety seal valve.
Ideal for use with Coleman F1 range of cookers & lanterns but also suitable for many appliances from most makers using screw on cartridges.
Suitable for use with Sunn Gas, Gelert, Highlander, Vango & many more makers appliances

Weight 598g
Read More...
No other images available
Other products you might like
C250 Coleman Gas Cartridge
Price: €7.00
C100 Coleman Gas Cartridge
Price: €5.00
1L Stainless Steel Flask
Price: €17.50

Kampa Jet Flame Stove with Piezo
Price: €12.71