Categories
Shop by supplier
Information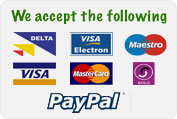 Coleman Perfectflow Single Burner Stove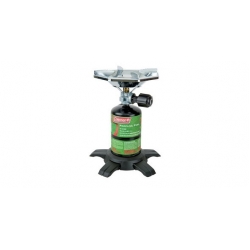 Coleman Perfectflow Single Burner Stove
Efficient and sturdy, single burner, 100% propane stove with a large cooking surface and a stable base.
The fully adjustable burner goes from simmer to full boil providing optimal cooking performance outdoors.
The addition of the PerfectFlow® system enhances cooking performance, providing even and consistent fuel flow throughout the life of the cartridge, using every last drop of fuel for exceptional economy.
An intelligent bowl design protects the burner in windy conditions and features a dented pan support system that evenly distributes the heat across the surface of the pan for faster cooking times.
Powerful single burner Large cooking surface, perfect for wide based pans
Adjustable burner - From simmer to full boil for perfect outdoor cooking
Bowl shape provides wind protection, no need for an additional windshield in windy conditions.
20 cm bowl with dented pan support system evenly distributes heat for faster cooking times
Wide base with flip out feet for maximum stability (25cm diameter)
Perfectflow™ system ensures consistent output and superior fuel economy
Runtime: 2h on full power
Power: 3150 W
Weight 810 g
Propane Stove Features:
100% Propane appliances benefit from the PerfectFlow system, an integrated regulator that produces a steady fuel stream regardless of the temperature, the altitude or even when your fuel is running low.
With a Coleman appliance featuring the PerfectFlow system, you can expect performance throughout the life of the cylinder, no matter where in the world your travels take you.
Thanks to the PerfectFlow system you do not need an additional regulator or hose.
Cartridge not supplied.
Read More...
No other images available
Other products you might like

Coleman Propane PPN Gas
Price: €16.50

Aluminium Whistling Kettle. 1.4 Litre
Price: €12.00
Mess Tins
Price: €10.00