Categories
Shop by supplier
Information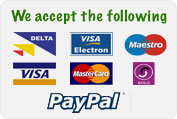 Aluminium Whistling Kettle. 1.4 Litre
Aluminium Whistling Kettle. 1.4 Litre
Yellowstone Aluminium Whistling Kettle is designed to be fast-boiling & is ideal for travellers & campers.
This kettle has a 1.4 litre capacity.
Heat resistant handle & Lightweight.
Camp Kettle but also suitable for home use.
Ideal for festivals.
Read More...
No other images available
Other products you might like
5 Litre Jerrycan Without Tap
Price: €8.50

Kampa Hottie Portable Gas Heater.
Price: €36.00

Stainless Steel Travel Tumbler. 350ml
Price: €10.00

Aluminium 1 Person Cookset.
Price: €10.00