Categories
Shop by supplier
Information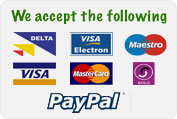 Coxitabs – Tablet Treatment for Coccidiosis
Coxitabs – Tablet Treatment for Coccidiosis
Coxitabs are an effective treatment and control of coccidiosis which is caused by Eimeria Labbeana and Elmeria Columbarum in homing and show pigeons.
Birds should be treated when mated and again 3-4 weeks later to prevent infection of nestlings.
Also birds should be treated following transportation to shows and races where they may be exposed to contaminated cages or baskets.
Available in 50 tablet packs.
Contains Diclazuril 2.5mg
One tablet per pigeon, regardless of weight to be placed in the mouth.
To facilitate dosing, the pigeon should be held by a second person.
The tablet should be gently pushed through the opened beak and throat as far as possible into the gullet.
All birds in the same loft should be treated simultaneously to prevent re-infection by untreated birds
Read More...
No other images available
Other products you might like

Coxoid. 112ml. Coccidiosis Treatment. .
Price: €14.75

Cage Feeder / Drinker
Price: €1.50
Aluminium Feed Scoop. 150 ml -150g.
Price: €4.00

Plastic green pigeon feeder with 3 holes.
Price: €7.12

Harkers Harka Mectin Worm Treatment for Pigeons 5ml.
Price: €14.00

Verm-X Original Liquid for Racing Pigeons. 500ml
Price: €32.00