Categories
Shop by supplier
Information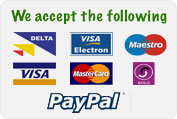 Dummy Rubber Nest Eggs. 6 Pack
Dummy Rubber Nest Eggs. 6 Pack
These are solid rubber nest eggs of superb quality & very realistic.
Use them to train chickens where to lay their eggs.
Use these to stop egg eating by replacing real eggs with dummy ones.
Used for putting under broody hens.
Will Bounce if dropped unlike ceramic pot eggs

Supplied in pack of 6

Read More...
No other images available
Other products you might like

Brinsea Mini 2 Eco Incubator - Starter Pack 1.
Price: €175.00

Rollaway Plastic Nest Box
Price: €34.00

Egg Wash Powder. 1 KG Tub
Price: €8.00
Chick Box External Rollaway Nest Box.
Price: €41.00

Rollaway Nest Box Bottom with Flap.
Price: €10.50

Rollaway Nestomatic Nestbox. Galvanised.
Price: €35.00