Categories
Shop by supplier
Information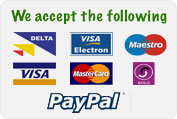 Electrified Netting Repair Kit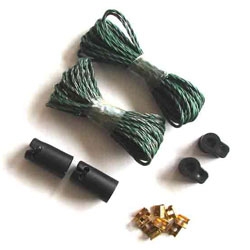 Electrified Netting Repair Kit
Genuine Hotline Poultry Electric Fence Repair Kit.
Consisting of 2 pieces of green polywire (for the live horizontal netting strands).
4 small metal clips to make the joints.
2 pieces of white wire for the bottom strand ( not shown in picture ).
2 posts-tops and 2 post bottom clips.
Hotline Poultry Fencing is distributed in Ireland by MacEoin General Merchants Ltd of Dingle. Co. Kerry.
Read More...
No other images available
Other products you might like