Categories
Shop by supplier
Information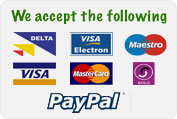 Hotline Gemini 120 Electric Fencing Unit.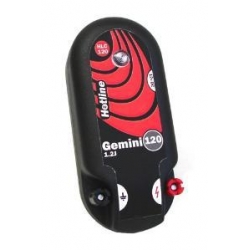 Hotline Gemini 120 Electric Fencing Unit.
A good powered fencing unit suitable for up to 4 rolls of Poultry Netting.
Suitable for all farm uses including Rabbit & Sheep Net.
Can be used from mains power or from a 12 volt battery.
Low battery indicator.
Will power upto 18Km of wire or 15 Sheep Nets.
We can supply the correct batteries for these units.
Upto 4 weeks battery life from a 75 Amp/Hr Battery.
Specifications on Gemini 120 :
2.4 Stored Joules
1.2 Output joules
Output volts under heavy load: 4800v
Consumption for mains power: 2.6 watts Approx.
12v battery life: 3 weeks Approx
back to poultry Fencing
Read More...
No other images available
Other products you might like

Hotline Turbo Tape. 10mm x 100m
Price: €16.00

Lead Out Cable. 25 Metre
Price: €25.00
Electric Poultry Fencing / Netting. 25m x 1.1m High Hotline.
Price: €110.00