Categories
Shop by supplier
Information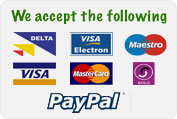 Hotline Turbo Tape. 10mm x 100m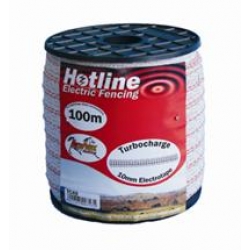 Hotline Turbo Tape. 10mm x 100m
A good quality electric fencing tape for all stock types.
White in Colour and 10 mm x 100m Long.
4 x 0.20mm Stainless steel Conductors.
Better conductivity than most makes of tape.
Well suited fro horse paddocks and cattle grazing.
Read More...
No other images available
Other products you might like

Earth Spike / Bar. 1 metre
Price: €7.87

Hotline Turbo Tape. 20mm x 200m
Price: €43.28

Hotline Shrike Energiser
Price: €90.00

Hotline Gemini 120 Electric Fencing Unit.
Price: €130.00
Hotline Falcon P500 Electric Fencing Unit.
Price: €160.00
Verm-x Pellets For Horses & Ponies. 250g
Price: €14.76