Categories
Shop by supplier
Information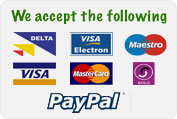 Flying Falcon Decoy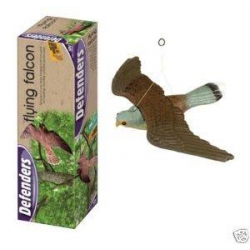 Flying Falcon Decoy
Predator Decoys imitate natural enemies therefore increasing hostile pressure in the affected areas.
This is a Flying Hanging Falcon Decoy.
Use these to help frighten birds away from areas where they are becoming pests.
Ideal to keep birds away from creep feeders & round silage bales etc
Work best when used with bird scarers.
Used in warehouses, farm sheds, gardens etc.
Also used as garden ornaments.
Supplied with hanging wire.
Read More...
No other images available
Other products you might like

Bird Scarer. Wind Powered.
Price: €14.00
Sonic Electronic Bird Scarer.
Price: €65.00

Standing Falcon Decoy.
Price: €25.00

Magpie Decoy.
Price: €8.00

Crow Decoy. Black Plastic Crow.
Price: €11.00

Wind Action Owl Decoy.
Price: €27.00