Categories
Shop by supplier
Information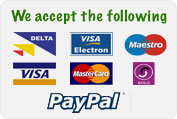 5 Kg Galvanised Tube Feeder & Cover
5 Kg Galvanised Tube Feeder & Cover
Galvanised Poultry Tube Feeder to hold approximatley 5 Kg poultry feed.
For use on the floor or can be suspended from the central rod.
Suitable for all Farm Fowl.

We can also supply a plastic or galvanised rain shield to fit this poultry tube feeder.
Approx 30cm diameter x 30 cm high
Back to Poultry feeders
Read More...
No other images available
Other products you might like

Disko Poultry Drinker / Feeder Stand
Price: €7.80

Big Red Grit Station. Grit Hopper.
Price: €12.50