Categories
Shop by supplier
Information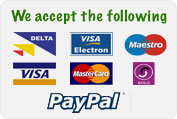 Big Red Grit Station. Grit Hopper.
Big Red Grit Station. Grit Hopper.
NEW from BEC Poultry Products Ireland is the Big Red Grit Station.
A British-made, sturdy grit feeder with anti-perch top to make sure contents cannot be contaminated by droppings.
The new heavy duty Grit / Feed station / Grit Holder is designed to provide easy access to feed and grit for a wide range of poultry, pigeons and game birds.
Feed capacity depends on type of feed but approx 3kg pellets.
Size: 27cm wide overall, 27cm high overall.
The Big Red Grit holder can also be used as an attractive feeder for smaller breeds of poultry & game birds.
Mixed Grit & Oystershell is important for all farm fowl to allow for proper digestion of food and for egg shell quality.
This grit hopper is in stock and ready for delivery to anywhere in Ireland / UK.
Visit our Superstore Warehouse in Dingle Town. Home of The Dingle Dolphin Fungi & Dingle Oceanworld.

Back to Poultry feeders
Read More...
No other images available
Other products you might like

5 Kg Galvanised Tube Feeder & Cover
Price: €12.00
Poultry Drink Tonic. 500ml
Price: €10.00

Smite Red Mite & Louse Powder. 350g Puffer.
Price: €9.00

Coxoid. 112ml. Coccidiosis Treatment. .
Price: €14.75

Hotline Deluxe 50m Poultry Netting Kit With Hot Gate.
Price: €345.00

F10 Super Concentrate Disinfectant. 100ml
Price: €13.50