Categories
Shop by supplier
Information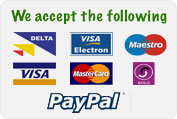 Highlander Kukri Knife.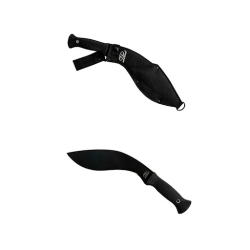 Highlander Kukri Knife.
The Kukri has been the knife of choice by the Ghurkhas for many years for a reason its multiple functionalities allows the knife to be used as a machete, for cutting, slicing, intricate work and much more.
The Kukri is a Nepalese knife with an inwardly curved blade, similar to a machete, used as both a tool and as a weapon in Nepal and some neighbouring countries of South Asia.
This knife is truly versatile.
Kukri Knife as used by the British Ghurkhas
Made from strong thick stainless-steel
Black painted blade for added concealment
Ergonomic rubber grip handle
Strong Nylon sheath
Belt loop attachment
Lanyard hole
Blade Length: 37cm
Overall Length: 42
You must be over 18 to buy this product.
By purchasing you are confirming that you are of legal age and buying for legitimate reasons.
Read More...
No other images available
Other products you might like

6" Quality Boning Knife
Price: €20.00
Highlander KINGFISHER 6.5 CM Knife
Price: €9.50
Highlander KINGFISHER 8.5 CM Knife
Price: €12.00
Highlander KINGFISHER 9.5 CM Knife
Price: €14.00

Highlander Jaguar Bush Craft Knife
Price: €35.00

Highlander Eagle Camo Knife
Price: €17.21