Categories
Shop by supplier
Information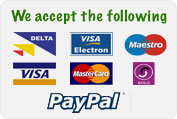 Hotline Turbo Tape. 20mm x 200m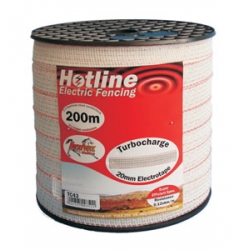 Hotline Turbo Tape. 20mm x 200m
A good quality tape for all stock types.
Perfect Electric Fencing For Horse paddocks & strip grazing cattle.
White in Colour and 20 mm x 200m Long.
Premium 20mm Tape with 3 stainless steel conductors and 3 nickel plated copper conductors.
Read More...
No other images available
Other products you might like

Earth Spike / Bar. 1 metre
Price: €7.87

Hotline Turbo Tape. 10mm x 100m
Price: €15.74
Hotline Falcon P500 Electric Fencing Unit.
Price: €160.00

Pack of 25 Screw - In Insulators.
Price: €11.80

Drill Attachment for Insulators
Price: €9.84
Insulated Gate Handle Set.
Price: €10.00