Categories
Shop by supplier
Information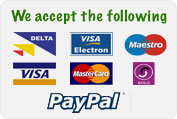 Highlander KINGFISHER 9.5 CM Knife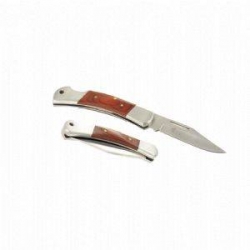 Highlander KINGFISHER 9.5 CM Knife
A great pocket knife for the farmer, fisherman & hunter.
Sturdy stainless steel construction
Polyamide belt pouch
Pakkawood grip
Locking blade
Specifications

Fabric/Materials: 420A Stainless steel, Polyamide, Pakkawood
Blade Length: 9.5cm (4")
Size Open: 22x2.9x2.2cm (LxWxD)
Size Closed: 13x2.9x2.2cm (LxWxD) Style:
Folding lock knife
Weight: 0.2 kg
You must be over 18 to buy this product
You must be over 18 to buy this product.
By purchasing you are confirming that you are of legal age and buying for legitimate reasons.
Read More...
No other images available
Other products you might like

Leather Ferret Muzzle
Price: €5.00

3 Shotgun Full Size Gun Safe. ST3.
Price: €240.00

Highlander Jaguar Bush Craft Knife
Price: €35.58

General Gamebird Mix. Cover Crop. 1 acre pack.
Price: €75.00

Highlander Kukri Knife.
Price: €30.50

Highlander Survival Axe
Price: €28.46