Categories
Shop by supplier
Information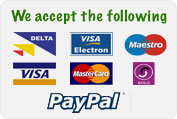 Highlander KINGFISHER 9.5 CM Knife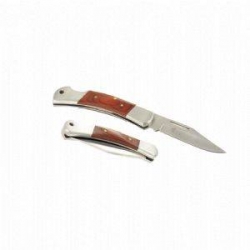 Highlander KINGFISHER 9.5 CM Knife
A great pocket knife for the farmer, fisherman & hunter.
Sturdy stainless steel construction
Polyamide belt pouch
Pakkawood grip
Locking blade
Specifications

Fabric/Materials: 420A Stainless steel, Polyamide, Pakkawood
Blade Length: 9.5cm (4")
Size Open: 22x2.9x2.2cm (LxWxD)
Size Closed: 13x2.9x2.2cm (LxWxD) Style:
Folding lock knife
Weight: 0.2 kg
You must be over 18 to buy this product
Read More...
No other images available
Other products you might like
Deben Lithium Ion Battery 12 Volt 10AH
Price: €185.00

Leather Ferret Muzzle
Price: €4.92

3 Shotgun Full Size Gun Safe. ST3
Price: €186.91

General Gamebird Mix. Cover Crop. 1 acre pack.
Price: €72.50