Categories
Shop by supplier
Information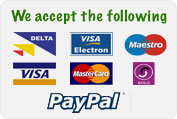 Highlander Wolverine Folding Saw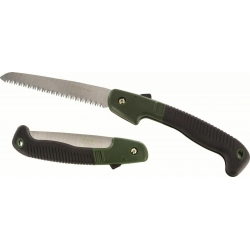 Highlander Wolverine Folding Saw
The Highlander Wolverine Folding Saw is olive green and can be used to cut down trees and shrubs either in the garden or while hiking.
The blade is constructed from strong steel alloy and features a rubber covered handle, giving you a firm grip on the saw.
The Wolverine saw locks into place when folded and opened, and features a lanyard loop hole at the bottom for attaching them to belts/rigs and other places.
The saw is sturdy and perfect for campers, bushcraft and is a must buy for any survivalist.
Dimensions:
Folded:- 23cm x 6cm
Unfolded:- 38cm approx
Read More...
No other images available
Other products you might like
Highlander KINGFISHER 9.5 CM Knife
Price: €14.23

Highlander Jaguar Bush Craft Knife
Price: €35.58

Highlander Eagle Camo Knife
Price: €17.50

Highlander Kukri Knife.
Price: €30.50

Highlander Survival Axe
Price: €28.46

Opinel Lock Knife No 8
Price: €10.67