Categories
Shop by supplier
Information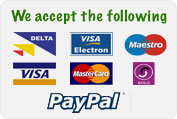 Opinel Lock Knife No 8
Opinel Lock Knife No 8
Highly versatile, the Opinel N°08 Lock Knife is essential for DIY, fishermen, camping & hunters... Blade length 8.5 cm
Opinel knives "Carbon" blade series are made using steels with a high carbon content, which is what makes it possible to achieve the excellent hardness after heat treatment, guaranteeing the good strength of the cutting edge, resistance to wear and easy sharpening.
Carbon has a low resistance to corrosion caused by moisture, which means that certain precautionary measures are necessary when using and storing the knives: we recommend that you avoid damp environments and that you dry and grease the blade after use.
The hardness obtained after heat treatment are theoretically slightly greater in steels that do not contain chrome.
The cutting strength is therefore better with a "carbon" steel and sharpening of carbon steel blades is much easier than sharpening of stainless steel blades.
Buy all your Opinel knives at MacEoin General Merchants Ltd.
You must be over 18 to buy this product.
By purchasing this product you are stating you are over 18 years of age.
Read More...
No other images available
Other products you might like

Highlander Eagle Camo Knife
Price: €17.50
Bivi Bag - Hawk
Price: €95.00
Bivi Tent - Falcon
Price: €160.00

Highlander Kukri Knife.
Price: €30.50

7" Titanium Bonded Wide Filleting Knife
Price: €36.59

Highlander Wolverine Folding Saw
Price: €8.64