Deben Terrier Finder Collar. Magnetic MK 3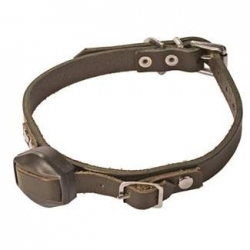 Deben Terrier Finder Collar. Magnetic MK 3
NEW Magnetic Switched Terrier Collar.
We have developed a new watch style transmitting collar that is fully waterproof and compatible with all Deben Mk3 Terrier Receivers / locators.
Will work with the Deben Mark 1 ( grey box ) Terrier / Ferret Finders to a depth of 11 feet if you have a 16 foot grey box or 8 feet on the 8 feet box.
The new transmitting module is switched on and off magnetically so there is no need to remove the batteries after use.
Battery life is over 300hrs and the transmitting module uses a traditional leather collar.
This will not work on the Deben Mark 2 ferret or terrier locator boxes.
All parts for Deben Mark 2 Terrier & Ferret Locators are obsolete.
Read More...
No other images available
Other products you might like
Deben Lithium Ion Battery 12 Volt 14AH
Price: €235.00
Ferret / Terrier Finder Receiver Battery. PP3
Price: €3.80

Deben Terrier Finder / Locator Set Mk3M
Price: €225.00

Deben Leather Replacement Collar for Terrier Finder.
Price: €8.50